QCC Office of Career Services NASA Community College Aerospace Scholars (NCAS) Employer Information Session
On Wednesday, Jun 14, 2023 from 12:30 PM to 01:00 PM
This is a virtual event using Microsoft Teams

This Student Event is for Students, Faculty and Staff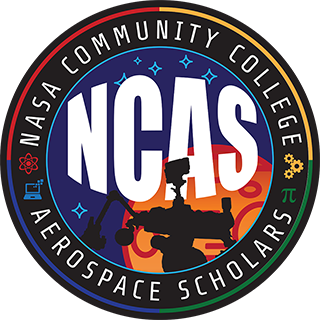 Tigers! You are invited to attend the QCC Office of Career Services NASA Community College Aerospace Scholars (NCAS) Employer Information Session to learn about NASA internship opportunities which are organized around three missions:
NCAS Mission 1: Discover, starting in July, is the first of three missions designed to challenge and build student knowledge and skills by focusing on NASA's mission goals, team collaboration, and career pathway. It is a five week, self-paced online course where students will gain broad knowledge of NASA's mission leadership and discover NASA career paths. Students will hear from subject matter experts and learn about NASA's missions dedicated to space exploration, technology, and aeronautics research. It sets a baseline for all participants wishing to pursue subsequent NCAS missions, such as NCAS Mission 2: Explore, which is is an online mission planning simulation where students prepare to be eligibile for NCAS Mission 3: Innovate, an engineering design challenge. Engineering design challenges are hosted at a partner institution or a NASA field center.
Registration is open now through June 26, 2023. NCAS alumni are also eligible for NASA internship opportunities.
---
Contact Name: Constance Peluso
Contact Phone: 7186316297
Contact Email: cpeluso@qcc.cuny.edu