Sterio Nika '15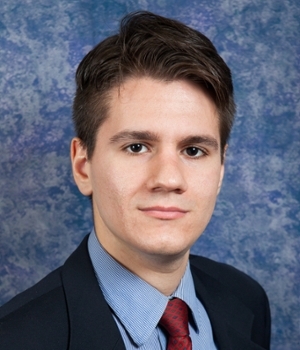 While at St. Francis Preparatory School in Fresh Meadows, Sterio Nika '15 was a "C" student at best. He had no ambition and plans for a future did not exist. It wasn't until his senior year that he decided to change his life around and become a better student, but it was too little too late. His options for college were slim to say the least and there were no alternative resolutions he could think of.
When he got to QCC in the fall of 2013, Nika had a new found vision. He was determined to do better both academically and in his personal life. After his first semester he learned about and took interest in the New York Needs You Fellows Program, an intensive mentoring and training program that helps first-generation college students prepare for professional growth and success. Getting a push from his older brother Arniel, he decided to apply for the fellowship.
"My brother was the person who encouraged me to apply to the program," says Nika. "He understood the challenges I would be facing and he felt that the fellowship would better prepare me to face those challenges." His brother was right.
Through the Fellows program Nika receives a thorough career development experience, extensive leadership training, and is matched with a mentor. The opportunity here could not have come at a better time. This was Nika's second chance. It's a turning point is his still early life and he acknowledges the fact that he got some help along the way.
While getting ready for the second phase of the NYNY application process, Nika visited the Office of Career Services where he met with Ms. Strauss, the Career Advisement Coordinator.
"She was able to give me some really good advice going into the interview that I'm sure played a big part in my being selected for the fellowship over other candidates," he admits. It was all the prep work he needed, the rest is history.
After he graduates from QCC, Nika plans to transfer to a four-year institution where he can pursue Film Studies. His career goal is to become a TV/Film producer and writer. "I'm also interested in becoming a NYNY Mentor Coach to one day help out students like myself."
In addition to being an NYNY Fellow, Nika, who was born in Greece, is also a member of the QCC Accelerated Study in Associate Programs (ASAP) and recently joined the student government body as President Pro-Tempore. He believes that all of these experiences will contribute to his future success. He's right.