Dr. John P. Sleckman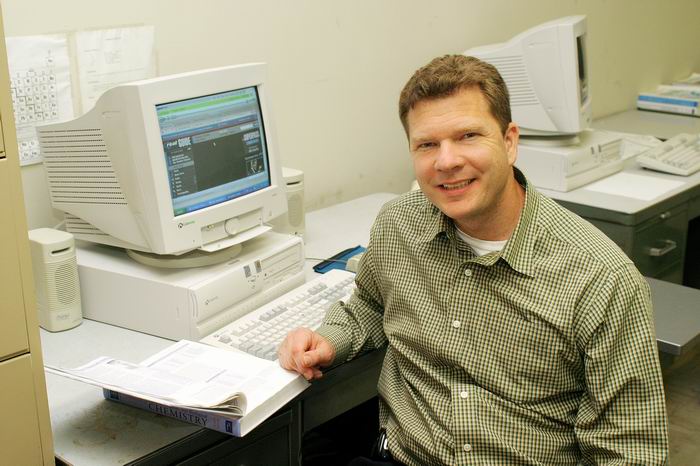 Prof. John Sleckman
Office: Science 408
Phone: (718) 631-6939
Email: JSleckman@qcc.cuny.edu
EDUCATION
Ph.D. Courses in Pharmaceutical Sciences - St. John's University
M.S. in Organic Chemistry, January 1999 - St. John's University
B.S. in Physical Science, May 1984 - St. John's University
M.A. in Environmental Studies May 1992 - SUNY/Stony Brook, New York
TEACHING EXPERIENCE
St. John's University, Jamaica, New York

Chemistry Lab Supervisor/Instructor (09/97 - present)

Nassau Community College Garden City, New York

Adjunct Chemistry Professor

State University of New York, Farmingdale, New York

Adjunct Chemistry Professor (06/04 - present)

U.S. Merchant Marine Academy, Kings Point , New York

Chemistry Instructor - April 1996 to June 1996 (04/96 - 06/96)
PROFESSIONAL EXPERIENCE
Suffolk County Medical Examiner's Office, Forensic Toxicology Lab, Hauppauge, NY

Lab Analyst - June 1991 to February 1993

Town of East Hampton, East Hampton, NY

Environmental Analyst - July 1988 to June 1991
AFFILIATIONS
American Chemical Society
The Rho Chi Pharmaceutical Society
ABSTRACTS AND PRESENTATIONS
"Applications of Chemical Testing Involved in Conducting Autopies-Forensic Toxicology and Pharmaceutical Analysis", Oral Presentation, TSERC Journal Club, Nassau Community College, April 22, 1999.

"Computer Applications in Chemistry" Oral and Poster Presentations, Conference on Paths to Success Through Technology: Interdisciplinary Applications at the Community College, Suffolk Community College, March 3, 2000.

"Design and Synthesis of Non-Peptide Neurokinin-1 Receptor Selective Photoaffinity Labels", Poster Presentation, American Chemical Society National Meeting, Washington D.C., August, 2000.