The CUNY Research Scholars Program at Queensborough Community College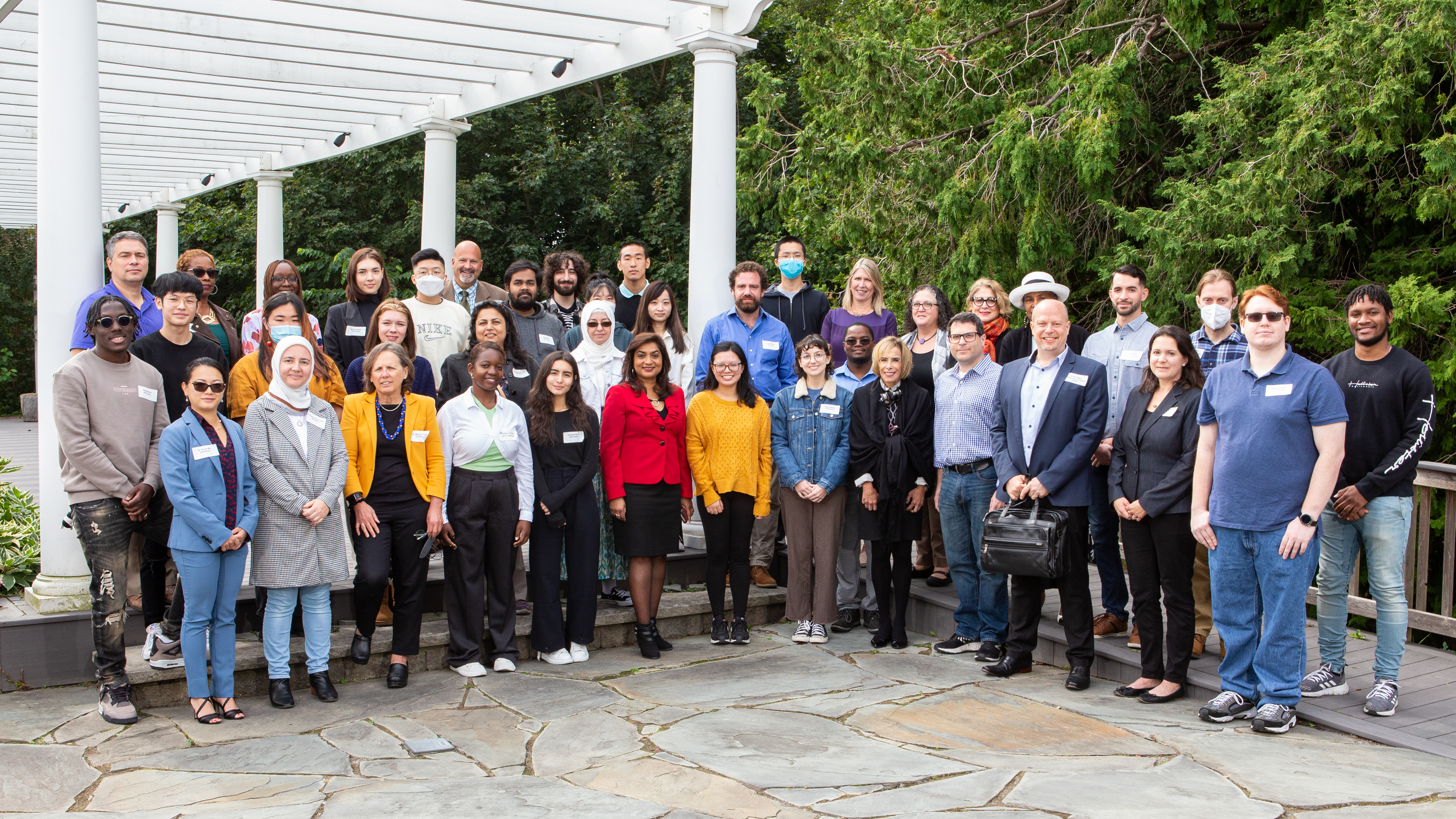 (CRSP Orientation welcomimg the 2022-2023 cohort of 24 students and mentors)
About CRSP
The CUNY Research Scholars Program provides funding to facilitate laboratory and other research experiences for associate degree students over a one-year period. The goal of the program is to encourage undergraduate participation in authentic research and to increase persistence in STEM and Social Science disciplines.
Students receive a $5,000 stipend and 320-400 hours of mentoring from faculty members and participate in structured activities on campus, including sessions on laboratory safety, library research, public speaking, and poster preparation.
Each year, the program culminates in a symposium where students display and present their work to peers and mentors. The CUNY Research Scholars Program at QCC currently supports 19 students and 19 faculty mentors.
Student Eligibility
Fulltime Associate degree students at any stage in their academic career can participate in research projects in the STEM and Social Sciences disciplines. Student researchers must have a minimum GPA of 2.7 and commit to being an active participant in the program for one full academic year.*
Faculty Support
The program also provides compensation for faculty mentors in the amount of $1000 per student mentee. This amount is for one full academic year of the program. Mentors commit to meeting regularly with their student researcher, overseeing their research, and fostering the student's interest in their academic field.
How to Apply
Applications are initiated by faculty mentors. The 2022-2023 CRSP cohort has been selected; applications will re-open in August 2023 for the 2023-2024 academic year. Interested in research opportunities at QCC? Click here to explore and apply for other research opportunities.
For More Information
Contact Dr. Sharon Lall-Ramnarine at: slallramnarine@qcc.cuny.edu
CRSP 2022-2023 Scholars and Mentors
Student Name
Research Mentor(s)
Department
Project Title
Anna Liu
Monica Trujillo
Biological Sciences & Geology
Molecular detection of pathogens from wastewater
Valerie Muse
Rochelle Nelson
Biological Sciences & Geology
Understanding Imposter Phenomenon in Commuity College Undergraduate Students Studying General Biology
Chris Na
Andrew Nguyen
Biological Sciences & Geology
Examining the function of STAT3 in regulating genes associated with
RAW264.7 cell apoptosis
James Babo
Regina Sullivan
Biological Sciences & Geology
Investigating the effects of Single Walled Carbon Nanotubes on gene
expression of lung cancer cells
Elijah Bernard
Sharon Lall-Ramnarine
Chemistry
Development of Electrospun Ionic Liquid-Polymer Fibers for Applications in
Energy Storage Devices
Mariia Ihnatiuk
David Sarno
Chemistry
An investigation of methods to deploy polyaniline and its derivatives for the
removal of metal ions from aqueous solution
Ho Martin Yuen
Sharon Lall-Ramnarine
Chemistry
Exploring the properties of ether- and thioether-functionalized imidazolium
ionic liquids
Matthew Smith
Huixin Wu
Engineering Technology
Mobile Robotic Arm
Arafat Akon
Esma Yildirim
Math & Computer Science
Prediction of End-to-end Data Transfer Throughput in the Cloud Using
Neural Networks
Sean He
Yusuf Danisman
Math & Computer Science
Comparing Different Cross Validation Techniques for Classification
Problems in Finance
Martina Hove
Carolyn King
Math & Computer Science
Using Series to Find Solutions to Differential Equations
Xiaolin Huang
Wenjian Liu
Math & Computer Science
The Probability Distribution of n-sided Dice Sum
Maximillian Yam
Yusuf Danisman
Math & Computer Science
Comparing Different Cross Validation Techniques for Regression Problems
in Finance
Yuanhong Yu
Zeynep Akcay Ozkan
Math & Computer Science
Predicting student success in college algebra classes using machine
learning
Nina Zabat Borja
Rex Taibu
Physics
Textbook Presentations of Hydrostatic & Osmotic Pressures: A Quest for
Interdisciplinary Thinking
Yaakoub Muslemani
Paul Marchese
Physics
Is Hurricane Energy increasing in the North Atlantic?
Ziyue Du
Michael DeMarco & Mark Zelcer
Social Sciences
How does Chinese International students experience affect their academic
goals?
Kaitlyn Murphy
Patrick Byers
Social Sciences
Transformations of truth and reality as a result of the use of digital
technology and social media
Stephany Platero
Jody Resko
Social Sciences
Academic perseverance among first generation community college
students: An exploration of the social and cultural capital phenomenon
Meet the Students and Mentors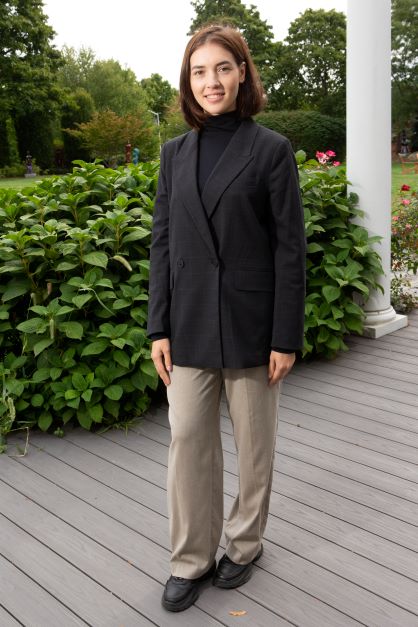 CRSP scholar Mariia Ihnatiuk, mentored by Dr. David Sarno
CRSP scholar Stephany Platero, mentored by Dr. Jody Resko
CRSP scholar Valerie Muse, mentored by Dr. Rochelle Nelson
CRSP scholar Xiaolin Huang, mentored by Dr. Wenjian Liu
CRSP scholars Maximillan Yam and Sean He, mentored by Dr. Yusuf Danisman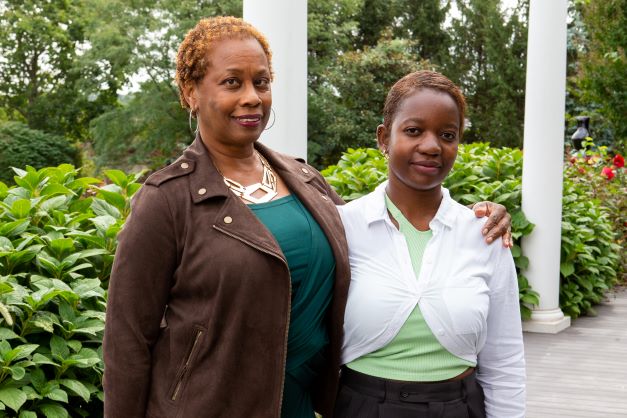 Dr. Carolyn King with CRSP Mentee Martina Hove
Dr. Esma Yildirim with CRSP Mentee Arafat Akon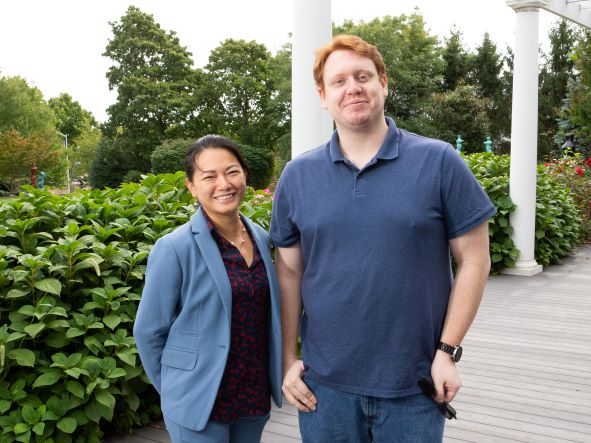 Dr. Huixin Wu with CRSP Mentee Matthew Smith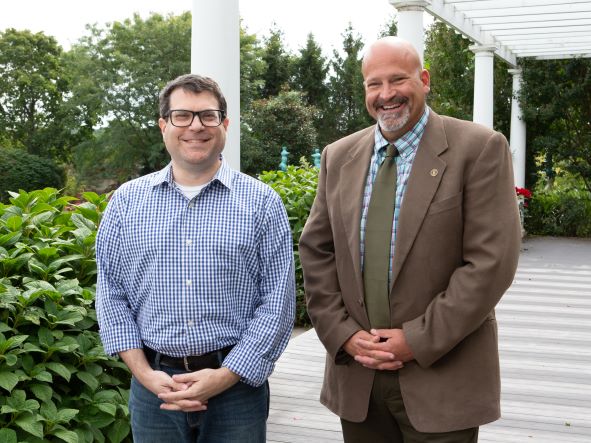 Dr. Mark Zelcer and Dr. Michael DeMarco, mentors to Ziyue Du
Dr. Monica Trujillo with CRSP Mentee Anna Liu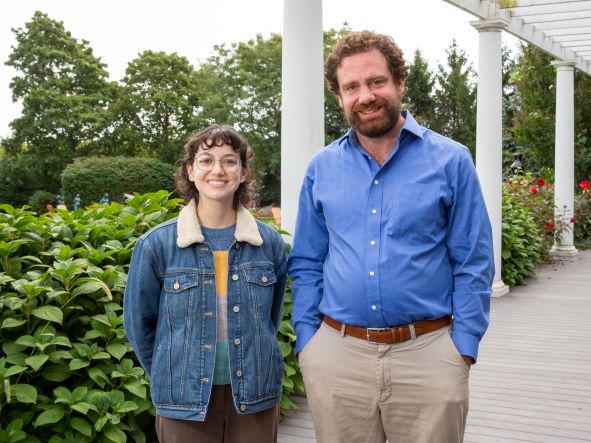 Dr. Patrick Byers with CRSP Mentee Kaitlyn Murphy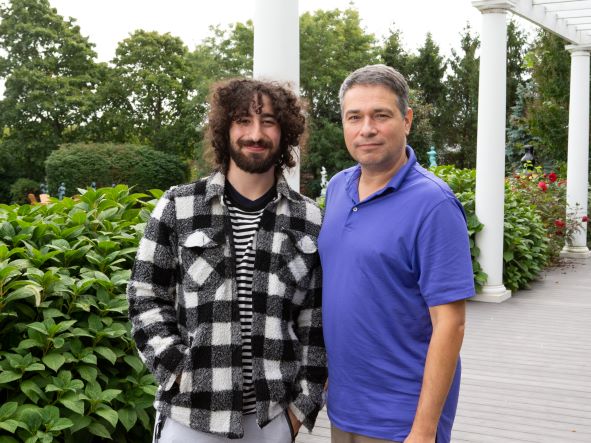 Dr. Paul Marchese with CRSP Mentee Yaakoub Muslemani
Dr. Rex Taibu with CRSP Mentee Nina Zabat Borja
Dr. Sharon Lall-Ramnarine with CRSP Mentees Elijah Bernard and Ho Martin Yuen
Dr. Zeynep Akcay Ozkan with CRSP Mentee Yuanhong Yu
CRSP Events
Fall 2022
Date / Location 

Event 

Description 

Fri., Sept. 30th 

10–11:30 am  

Location: Oakland Dining Room, QCC 

CRSP Orientation 

Faculty-student teams will attend program orientation and review program requirements and event schedule. Students will submit all required paperwork. Faculty and student stipend forms will be completed. 

Oct. 3rd-7th  

All outstanding CRSP student stipend and program paperwork due: 

Online CITI Responsible Conduct of Research Training completion certificate 
Acceptance Letter from mentors and students 
I-9 form and supporting documents 
W-9 form 

Upload RCR certificate and outstanding documents to the QCC Dropbox 

 Also, E-mail the RCR certificate to JChabra@qcc.cuny.edu  and CDenny@qcc.cuny.edu 

Wed., Oct. 12th  

1-2 pm  

Location:  

L-302 STEM students;  

L-311 for Humanities, Social Sci, & Health  students 

 

Wed., Oct. 19th 

1-2 pm 

(repeat session online)  

Library Research Workshop 

Project Specific guidance. 

2 groups: STEM and non-STEM students 

 

 

 

Presented by Profs. Christine (Mi-Seon) Kim and John Schriner. Take your CRSP project title. Learn how to find scholarly sources using library databases and how to cite sources in the proper format. 

Fri., Oct. 14th  

12-2 pm 

Location: S-414 

Lab Safety Workshop  

for Chemistry & Biology students 

 

Presented by Mr. Mel Rodriguez, 

Chemical Hygiene and Health and Safety Officer. 

Wed., Oct. 19th  

1-2 pm  

Meeting ID: 848 2954 1422
Passcode: 432393

Social Sciences Research Practices Workshop 

Presented by Dr. Jody Resko and Dr. Patrick Byers, 

  Professors of Social Sciences 

Fri., Oct. 21st 3-4 pm 

Location:  

S-412 

 

Wed., Oct. 26th 1-2 pm  

Online 

Responsible Conduct in Research (RCR) Workshop 

E-mail certificate for Online portion by Friday, October 7th 5:00 pm. 

Complete Part 1 Online by October 7th. Complete Part 2 with Ms. Jennifer Chabra 

E-mail certificate to 

Wed., Nov. 9th 

1-2 pm 

Location: S-412 

Poster Preparation & Presentation Tips – for Undergraduate Research (UR) day 

Presented by Dr. Paul Sideris 

Learn valuable tips for conference poster preparation & presentations 

Fri., Dec. 2nd  

10 am – 3:30 pm 

Location: Student Union 

Undergraduate Research (UR) day Presentations 

Abstracts due: November 11th 

All QCC students/faculty present on UR projects 
---
Spring 2023
Feb. 8th: CRSP Spring Welcome Back Meeting
Feb. 22nd: Resume Writing Workshop
March 15th: Speech Workshop
April 26th: LinkedIn Workshop
May 5th: QCC Spring Student Symposium
Special Congratulations to the students who won presentation awards at the 2022 CRSP Summer Symposium
Tsz Wa Ellen Chu, mentored by Dr. Amy Traver on the project: Children on the move and in the news: Reports of Child Emigres in New York State Media 1853-1929
Shaniakay Williams, mentored by Dr. Mangala Tawde on the project: Antimicrobial Resistance in Environmental Microbes
Elijah Bernard, mentored by Dr. Sharon Lall-Ramnarine, Michael Keating (CCNY) & Dr. Elizabeth Biddinger (CCNY) on the summer project (at the CCNY NASA Center for Advanced Batteries for Space) on: Development of Ionic Liquid and Solvate Ionic Liquid Electrolytes for Lithium-Metal batteries