Admissions
To Apply:
You must complete the Special Programs (SEEK and College Discovery) section of the online CUNY Freshman Admission Application at CUNY Admissions. You must also complete the Free Application for Federal Student Aid (FAFSA) online. You should list all of the CUNY colleges you are considering on the FAFSA form. Be aware that not all eligible students are accepted to College Discovery; therefore, you should submit your applications early to increase your chances of being accepted.


"College Discovery has helped me a lot in reaching where I am currently and the program is still providing me with everything that a student needs to succeed" - Javeeria Javed, First Year Freshman, Class of Fall 2016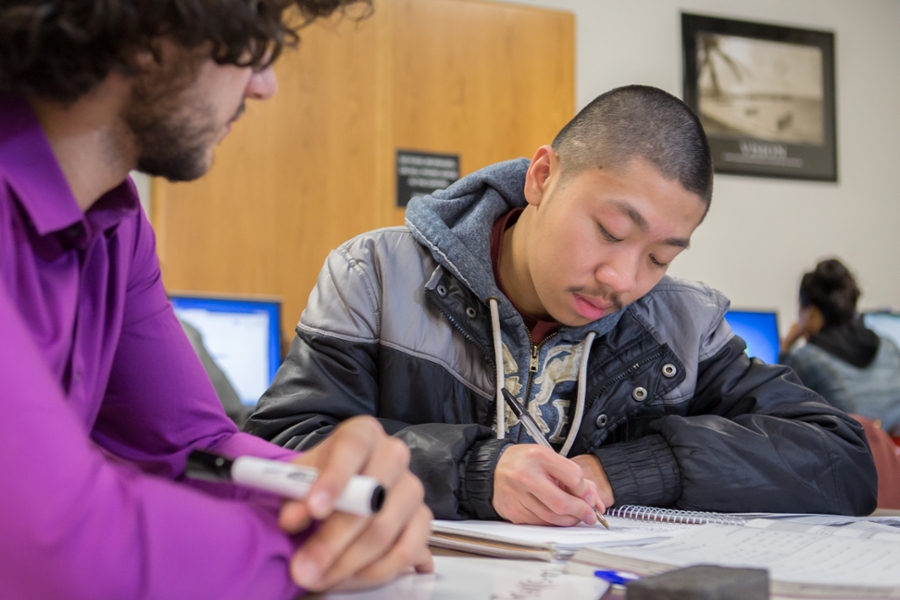 After you are Accepted:
Admission to Queensborough College Discovery is conditional until you have done the following:
Taken the University basic skills assessment tests in reading, writing, and mathematics unless you are exempted based on your SAT and/or Regents scores.

Attended a mandatory free summer pre-freshman program and provided all required documents to the College Discovery Office (Science Building, room 124) that prove your economic eligibility for the program.

Learn more if you are a newly Accepted Students to College Discovery
Eligibility
To be eligible for the College Discovery program at Queensborough Community college, you must meet all of the following criteria;
be a high school graduate or have a New York State approved General Equivalency Diploma or its equivalent; and
have not previously attended a college or university, except in the case of students enrolled in a CUNY SEEK or CD program, the State University of New York's Educational Opportunity Program (EOP), or the independent colleges' Higher Education Opportunity Program (HEOP); and
be a resident of New York City for CD Program admission; and
have a college admissions average of less than 80 % and
have a family income and other available financial resources that fall within guidelines established by New York State; and
attend a pre-freshman summer session
Income Eligibility Criteria (2019-2020 Award Year)
Economic Guidelines Chart 2019-2020
| Persons in the 2017 Household | 2017's Total Upper Income Limit |
| --- | --- |
| 1 | $22,459 |
| 2 | $30,451 |
| 3 | $38,443 |
| 4 | $46,435 |
| 5 | $54,427 |
| 6 | $62,419 |
| 7 | $70,411 |
| For more than 7 persons | Add $7,992 for each additional person |