Professor Robert M. Kueper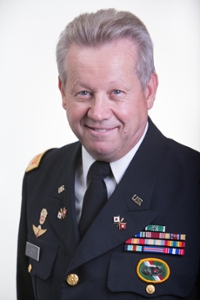 Position-
Assistant Professor of Engineering Technology, Queensborough Community College of the City of New York
Engineering Technology Web Master
Best Known For-
Caring for his students who need to be motivated
Providing one to one mentoring to enhance learning
Quotations-
Stay with the class material and do not fall behind.
If you are missing projects, missing quizzes, and are absent a lot. Its time to wake up!
I like wrong answers because it show that you are willing to participate in the class and what I need to clarify on the course material.
Education-
Bachelor of Professional Studies degree in Electrical Engineering Technology 6/89: Empire State College
Associate in Applied Science Degree in Electrical Engineering Technology 6/83: Queensborough Community College
Publications-
Building and Maintaining Web sites with FrontPage 2003, By Robert M. Kueper, Pearson Custom Publishing ISBN: 0-536-94547-0
Microsoft Applications for Technology Students, By Robert M. Kueper and Steven R. Trowbridge, Pearson Custom Publishing ISBN: 0-536-20504-3
ET-501 - Computer Applications Laboratory Guide, 1st Edition, Robert M. Kueper
ET 710 - Building and Maintaining Web Sites Laboratory Guide, 3rd Edition, Robert M. Kueper
ET 712 - Web Client Programming: JavaScript Laboratory Guide, 2nd Edition, Robert M.Kueper
ET 718 – Database Technology Laboratory guide, 1st Edition, Robert M.Kueper
ET 728 – XML Programming Laboratory Guide, 1st Edition, Robert M.Kueper
Assistant Professor-
Queeensborough Community College (1994-Present)
Within the Engineering Technology department, I have instructed the following courses:
ET-480     Computer Repair and Servicing
ET-501     Computer Applications
ET-504     Operating Systems and Environments
ET-704     Building and Maintaining Local Area Networks
ET-710     Building and Maintaining Web Sites
ET-712     JavaScript Programming
ET-716     Java Programming
ET-718     Database Programming
ET-720     Advanced Multimedia Programming
ET-728     XML Programming
Private Industry work-
Electronics Technician: Grumman Data Systems, INC. 1982-1985
Senior District Engineer: Compaq / Digital Equipment Corporation 1985-1999
United states Army Active Duty- Fort Sill Oklahoma, Camp Casey Korea and Fort Lewis Washington 1977-1980
Professional Certifications-
MCSE                         Microsoft Certified System Engineer
MCP                          Microsoft Certified Professional
CIW Master Designer   Certified Internet Webmaster – E-Commerce Administrator 
CIW Professional        Certified Internet Webmaster – Web Designer
CIW Instructor            Certified Internet Webmaster – Certified Instructor
MASE                         Master Accredited System Engineer – Enterprise Storage Specialist
ASE                            Accredited System Engineer Alpha/NT, Intel/NT
Associate ASE              Alpha/Unix, Alpha/NT,Intel/NT
ACT                           Accredited Compaq Engineer Alpha/NT, Intel/NT
A+                             PC Repair Technician