In the Press
Queensborough's Dance Students to Perform at the National Conference of the American College Dance Association to be held at The Kennedy Center for the Performing Arts in June
Published: March 29, 2016
A select group of Queensborough dance majors recently participated in the Northeast Regional Conference of the American College Dance Association (ACDA), held at the College at Brockport in Brockport, New York. The conference included classes, presentations, adjudicated and informal concerts, feedback sessions and opportunities for faculty and student engagement.
Of the ten Queensborough part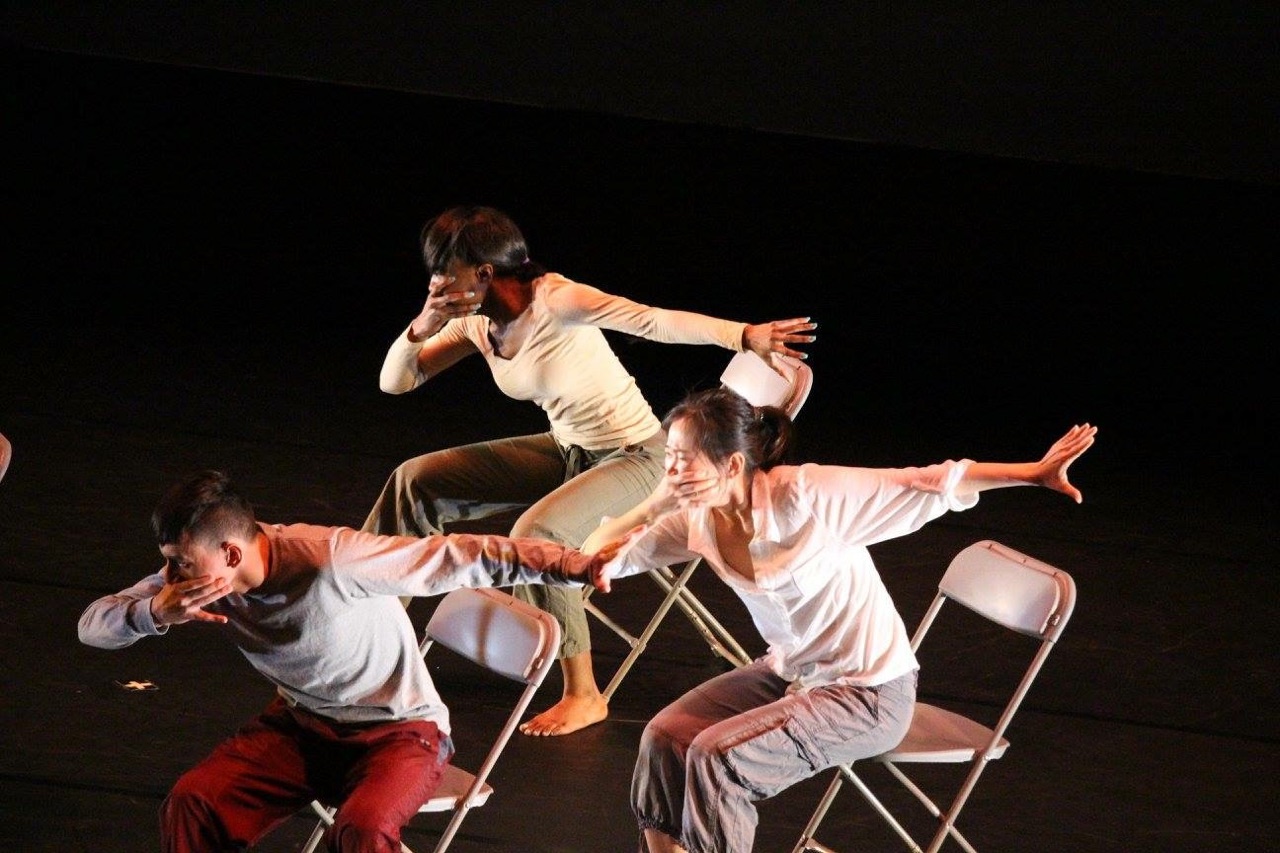 icipants, seven performed a dance piece choreographed by renowned guest artist Marjani Forte as part of an adjudicated program at the conference. The dancers were recognized for their outstanding performance and invited to participate at the National Conference of the ACDA at the Kennedy Center for the Performing Arts in June.
Additionally, Queensborough was the only community college selected to participate at the Brockport ACDA Gala.
From the other performers selected to advance to the Kennedy Center were two former Queensborough students: J'nae Simmons, (Class of 2014), who is currently attending Long Island University (LIU)-Brooklyn; and Eunseo Park, who matriculated at Queensborough from 2012-2014 and is now attending Rutgers University.
Emily Berry and Aviva Geismar, both Assistant Professors in the Department of Health, Physical Education and Dance, expressed their pride in all the student participants. They also said the students left a lasting impression on the judges, with one noting never having seen college students "perform work with such depth and commitment."
Professors Berry and Geismar expressed their gratitude to Glenn Burdi, Interim Dean for Academic Operations, Academic Affairs, Associate Professor in the Department of Business, for all of his guidance and support.
The students who will participate at the Kennedy Center for the Performing Arts in June are:
Imani Arrington
Tiffany Brown
Gyeongran Kim
Nercy Rodriguez
Samantha Rodriguez
Diego Sanchez
Candace Sumpter
###