Three Queensborough Professors among First-Ever Recipients of the 2019 Mellon/ACLS Community College Faculty Fellowships
Published: July 09, 2019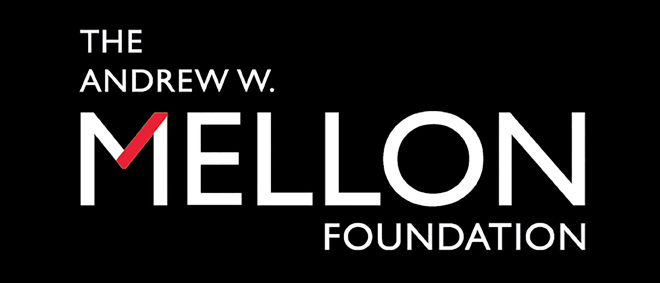 Three Queensborough Community College professors: Dr. James David Nichols, History; Dr. Susan Jacobowitz, English; and Dr. Amy Traver, Social Sciences are among just 26 scholars from around the country to have been named 2019 Mellon/ACLS Community College Faculty Fellows. Overall, CUNY had 7 of the 26, or 25%, of the national tally of award-winning community college fellows.
This is the first year of this program, which supports research projects from humanities and social science faculty who teach at two-year colleges. The program is made possible by a generous grant from The Andrew W. Mellon Foundation.
"It is wonderful to learn about the research of my colleagues who have sustained a record of academic distinction in scholarship," said Sandra Palmer, Interim Provost and Vice President for Academic Affairs. "I congratulate them all on this exceptional achievement."
Professor Nichols' research project, A Fate Worse than Debt: The Rise and Fall of Peonage in the US-Mexico Borderlands, looks at the practice of debt slavery in the southwestern borderlands of the United States up to and beyond the era of Reconstruction. Professor Jacobowitz' project, Far From Childhood, tells the story of the Fellow's father, who survived the Holocaust as a child. This is the story of his  survival and an exploration of identity of children of survivors; it is also a powerful personal story that draws out themes of persecution, discrimination, suffering, and struggle for students in the humanities.
Professor Travers' project, New York's Dairy Dependents: The Children's Aid Society's Emigration Program and Upstate Dairy Farming, 1853-1929, describes the "orphan trains" used to immigrate thousands of New York City children to family farms across the United States.  Despite—and perhaps because of—familiarity with these orphan trains, little is known about the large number of CAS émigrés placed on Upstate New York farms. 
"Community colleges are an increasingly important part of the higher education ecosystem," said Shiang-Kwei Wang, Ph.D., Dean for Research. "We are grateful to the Mellon Foundation's support of our faculty so they may pursue their research ambitions in the humanities and social sciences."
Fellows receive a $40,000 stipend over 18 months and will participate in a convening to meet, share their work, and discuss broader issues in the humanities in the community college sector.
More information about the Mellon/ACLS Community College Faculty Fellows recipients and their projects is available on the website.
###