From Head-to-Toe: Queensborough's Nursing Program Prepares Graduates to serve for the Common Good
Published: October 22, 2019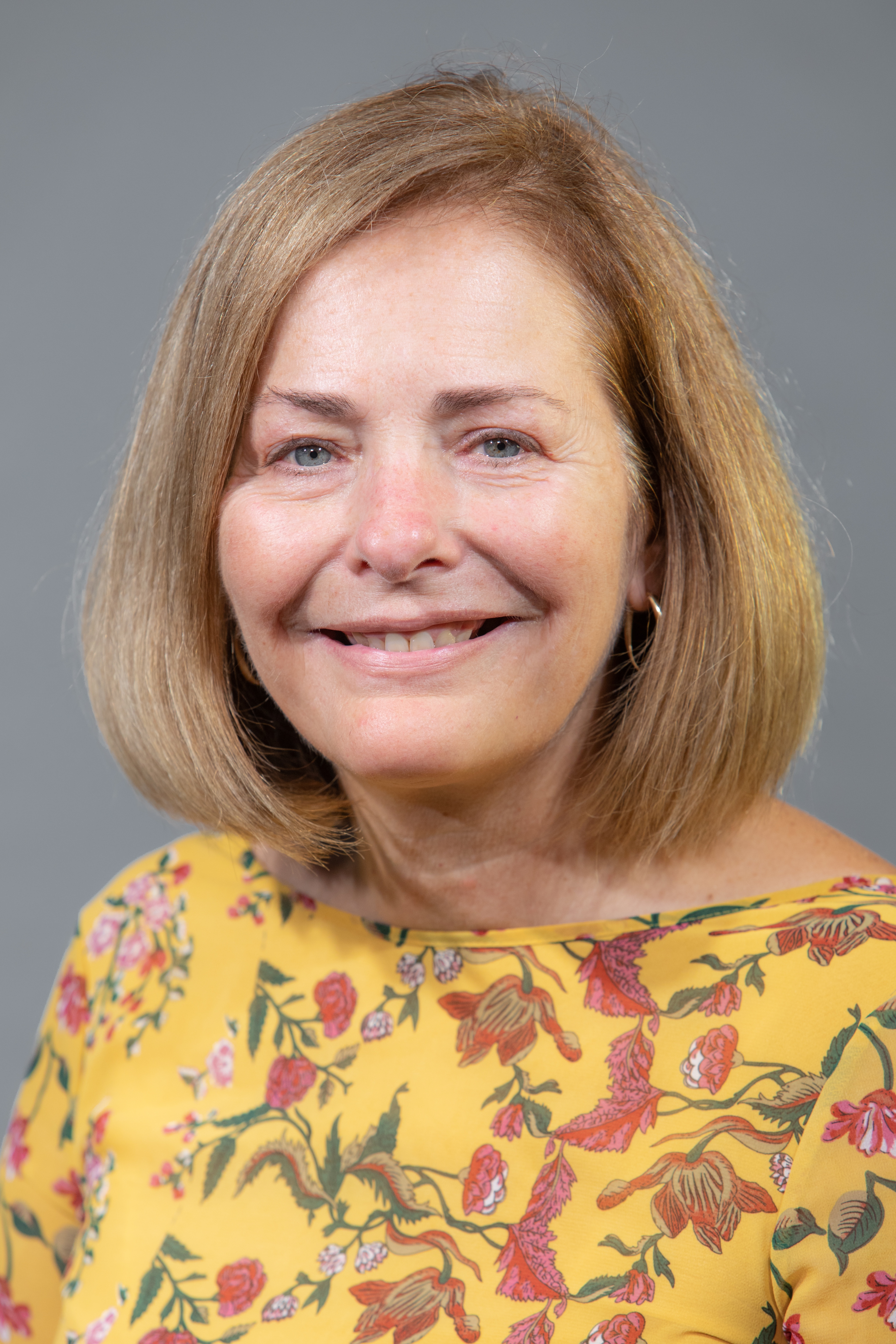 Susan Riekert, Assistant Professor, Nursing, smiles when she thinks about her first-year students.
"Before I came to Queensborough four years ago, I worked only with seasoned nurses in homecare settings. It is so refreshing to teach new nursing students who are on the cusp of their academic and nursing careers. I always remind them, "You can do this if you believe in yourself and work hard."
Riekert is one of several instructors who teaches NU-101, a course requisite for new nursing students. The course emphasizes how competitive the nursing program is and the arduous or intense training the students must undergo both clinically and academically to succeed in the program. 
Admission is contingent upon three critical elements:
A strong overall academic record with a minimum 3.0 G.P.A.
A passing score on the National League for Nursing Pre-Admission Examination (NLN-PAX) on math, verbal and science skills
An interview process of the students' assessment communication skills conducted by an admissions committee
 NU-101 establishes the foundation for evidenced-based practice by providing an introduction to the professional nursing role and responsibilities. The eight core competencies used as a framework that is congruent with the national health care goals are: professionalism, safety, assessment, patient-centered care, teamwork and collaboration, evidence-based practice, quality improvement and informatics. Students will be introduced to the nursing process which will guide them in the development of knowledge, skills and attitudes necessary to perform the role of a professional nurse, with an emphasis on the aging population. Significant components of the course include the art of caring; effective communication; physical assessment; basic pharmacology; nutrition; perioperative care; principles of teaching/learning and infection control; and health promotion. A variety of teaching methodologies are used to facilitate the diverse learning needs of nursing students utilizing classroom and clinical experiences.
 "The three principles of nursing that we instill in our students:  providing humanistic care, developing a trusting relationship, and offering support and comfort with their patients are the same principles we apply in mentoring our students," Riekert added. "We must also be intuitive about students and want them to always feel comfortable coming to us so that we can guide them in obtaining the resources they need to support them during the program.
Another critical part of the nursing program is to gain real-time hospital experience. Queensborough offers student internships at New York University Winthrop Hospital, Northwell Health sites, Long Island Jewish Hospital and Queens Hospital in Flushing.
"These internship programs are extremely competitive because of all the outstanding nursing programs throughout New York City," said Professor Anne Marie Menendez, Chairperson, Nursing department.
This year, there are 80 students in the fall 2019 cohort and 265 students in the clinical program.
At the May 2019 Candlelighting Ceremony for graduating nurses, there were 60 graduates hailing from countries around the world, including Asia, the Caribbean, Europe, South and Central America and the United States.
Queensborough Community College's program in Nursing was established in 1967 and is accredited by the Accreditation Commission for Education in Nursing (ACEN). Queensborough has enjoyed a long history of graduating competent, caring nurses. The program of study is offered in both the spring and fall semesters, with an evening program available in the fall. Because we believe that nurses must be well educated, Queensborough offers three dual/joint programs with Hunter/Bellevue School of Nursing, CUNY School of Professional Studies (SPS), and York College. Students may apply for these programs while enrolled in their first clinical course in Nursing, NU 101. These programs facilitate students moving seamlessly on for their bachelor's degree and offer online options.
###

Contact:  Alice Doyle