Queensborough to Launch NYC's only Truth, Racial Healing and Transformation Campus Center
Published: January 18, 2022
Queensborough Community College will launch its Truth, Racial Healing and Transformation (TRHT) Campus Center on February 9 from 3:00-4:30pm, it was announced today, the sixth annual National Day of Racial Healing.
Selected by the American Association of Colleges and Universities (AAC&U) in October to host the TRHT Campus Center, Queensborough joins a nationwide effort to provide a platform for facilitated dialogues that challenge limiting narratives about race and strengthen understanding of our shared humanity.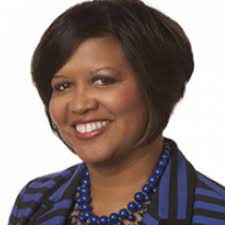 Faculty, staff, and students are invited to the virtual launch featuring Dr. Tia Brown McNair (pictured), Vice President in the Office of Diversity, Equity, and Student Success and Executive Director for the Truth, Racial Healing, and Transformation (TRHT) Campus Centers at AAC&U in Washington, DC.
Dr. McNair will discuss the national TRHT Campus Center effort, share the initiative's history, and explain how the Queensborough TRHT Campus Center will help advance the College's broader equity, inclusion, and belonging goals
Register in Advance for This Event
Learn More About the AAC&U TRHT Effort
Meet our Racial Healing Circle Facilitators
###