Queensborough Community College Alum, Tao Hong, Awarded World-Class Soros Fellowship for New Americans
Published: April 15, 2022
Queensborough Community College Alum, Tao Hong, Awarded World-Class Soros Fellowship for New Americans
--
Hong is one of two CUNY alumni and a CUNY graduate student to win the highly competitive award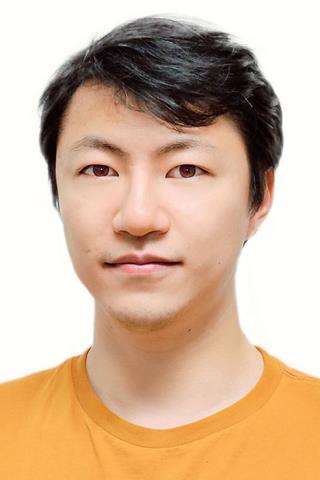 April 14, Bayside, N.Y. (Queensborough Community College)—When Tao Hong, '17, emigrated to the U.S. from China nearly 10 years ago, he had difficulty speaking English beyond 'hello,' and 'how do you do'?
Now, his scholarly achievements and research in clinical diagnosis of cancer have earned him the prestigious 2022 Soros Award. The goal of the $90,000 merit-based scholarship is to assist immigrants and children of immigrants at critical points in their education. This year's 30 Fellows were selected from more than 1,800 applicants across the country. The selection criteria focus on a student's drive, creativity, intellectual spirit, and their commitment to the values at the heart of the United States Constitution and Bill of Rights.
Hong was raised by his grandparents in Zhoushan, a small island city in the East China Sea. After graduating from high school, he worked in an auto repair shop to support his family and help his mother, who was diagnosed with stage II breast cancer. Two years later he immigrated to the United States. As an adult student, Tao started studying English and engineering at CUNY's Queensborough Community College where he reignited his childhood dream of becoming a college professor.
He explained that once he overcame the language barrier through Queensborough's CUNY Language Immersion Program (CLIP), he gained the confidence he needed to launch his academic career.
"Queensborough is about acceptance and encouragement. The faculty respect your background. Their support freed me to take my interest in research and discovery to the next level."
"I knew Tao was special from his first day in my general chemistry class," said Tao's mentor Dr. Moni Chauhan, Professor in the Department of Chemistry. "He was more than an excellent student. He had remarkable initiative and would often read, study, and summarize scientific articles that hadn't been assigned and then propose research ideas."
"This news is an inspiration to all of us!" said Dr. Christine Mangino, President of Queensborough Community College. "Tao's scholarly achievements are proof that Queensborough is a community where the student experience is shaped by a culture of care and support that provides our students with infinite possibilities to succeed."
After receiving his A.S. Degree in Engineering Technology from Queensborough in 2017, Hong transferred to Cornell University supported by both the Jack Kent Cooke Undergraduate Transfer Scholarship and the Barry Goldwater Scholarship. His undergraduate research work led to co-authorships in four peer-reviewed academic journal papers: iScience, Chemical Engineering Journal Advances, Biomedical Microdevices and ACS Omega.
Hong is currently a Ph.D. student at the Interdisciplinary Material Science program at Vanderbilt University, where he is working with his advisers to develop a portable device for certain cancer diagnoses enabled by integration between nanophotonics, microfluidics, and machine learning. He hopes his work will accelerate and extend portable cancer diagnosis instrumentation to help patients like his mother.
He expressed his deep gratitude to Chauhan for encouraging him to explore his passion for science and nanotechnology.
"Nanotechnology opens the gate for human beings to understand and manipulate matters on a tiny scale that engineers and scientists could never imagine in the 20th Century," said Hong.
He added, "There are numerous fascinating applications of Nanotechnology, such as Nanoparticles for drug delivery, Nanotech solar cells for energy crises and Nanotechnology-enabled sensors for people's safety and national security. I am excited that I can participate in, and contribute to, this game-changing course of technology evolution."
In 2016 Hong won one of just 13 slots nationwide to study at Vanderbilt University in a National Science Foundation-Undergraduate Research Experience (NSF-REU) in Nanoscience and Engineering. He researched Microfluidic Cell Co-Culture Platforms.
Hong was also published in a prestigious peer-reviewed journal, Biomedial Microdevices, a remarkable success as the research findings for the article were collected and interpreted after only 10 weeks as a paid summer intern conducting undergraduate research at Vanderbilt University.
During his academic career at Queensborough, Hong won a $10,000 American Chemical Society internship in chemistry and chemical engineering, a 2017 Coca-Cola Community College Academic Team Gold Scholar award of $1,500 and was named one of two Queensborough students to win a $1,000 scholarship from Queensborough's chapter of Phi Theta Kappa, the national honor society for two-year colleges.
#END#
###